Discount Card
Each discount card on treatment and relaxation procedures and programmes of JSC"Balneoservice" "Balneoresort-Tskaltubo" #1 and #6 Treatment and Rehabilitation and SPA & WELLNESS Centres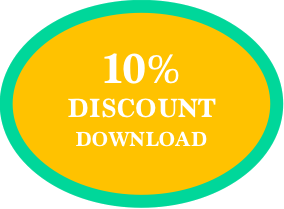 Attention! Please be aware of the discount terms carefully, otherwise no claims will be accepted.
Has three identical parts to fill out. However, you do not need to fill out all three parts of the card. In case you fill out any of the three, the remaining two sections will automatically fill out.
* A 10% discount card can be used by a tourist who arrives for treatment or relaxation for even 1 (one) day or a few hours.
* Children under the age of 14 automatically benefit from a 20% discount on all treatment procedures and programs (except hotel services). Consequently, they can no longer benefit from the discounts imposed by our company. This discount applies only to children who come for treatment.
*Click on the image (circle), fill out the blank fields on the card, download it, either print it out, or save it to your mobile phone. All fields are required, otherwise the card will not be downloaded.
*Submit these cards (either a printoutor downloaded to your mobile phone) at the cash desks of JSC "Balneoservice" and "Balneoresort Tskaltubo" # 1 and # 6 medical rehabilitation centres and receive a 10% discount on all treatment procedures / programmes.
*This discount does not apply to hotel services and treatment packages / programs of the hotels.