TSKALTUBO
Balneological resort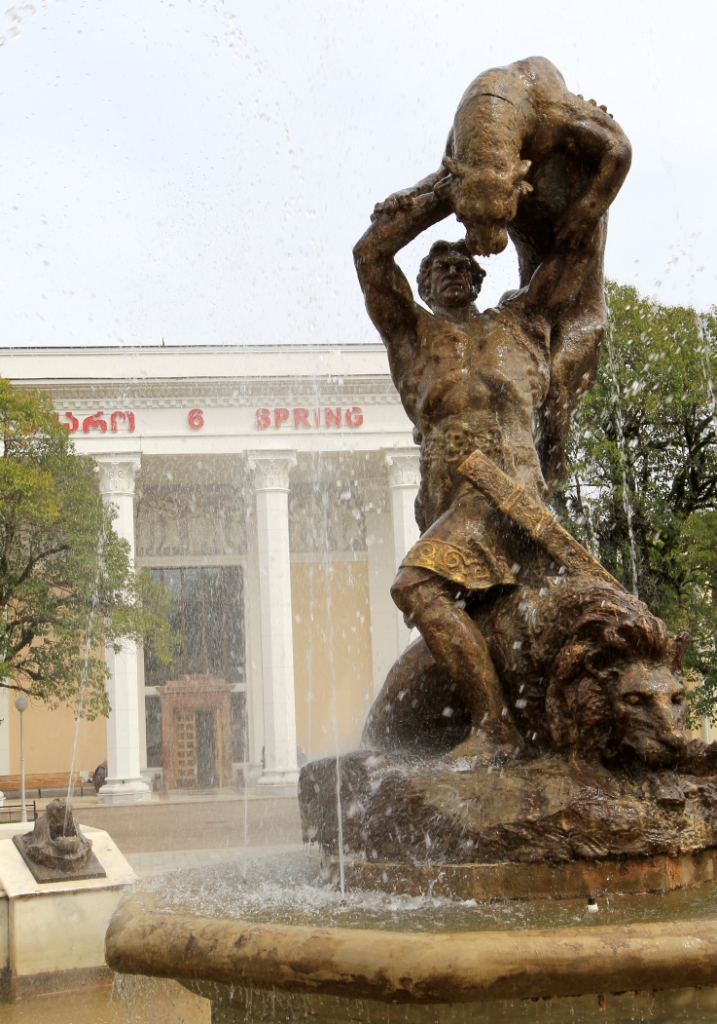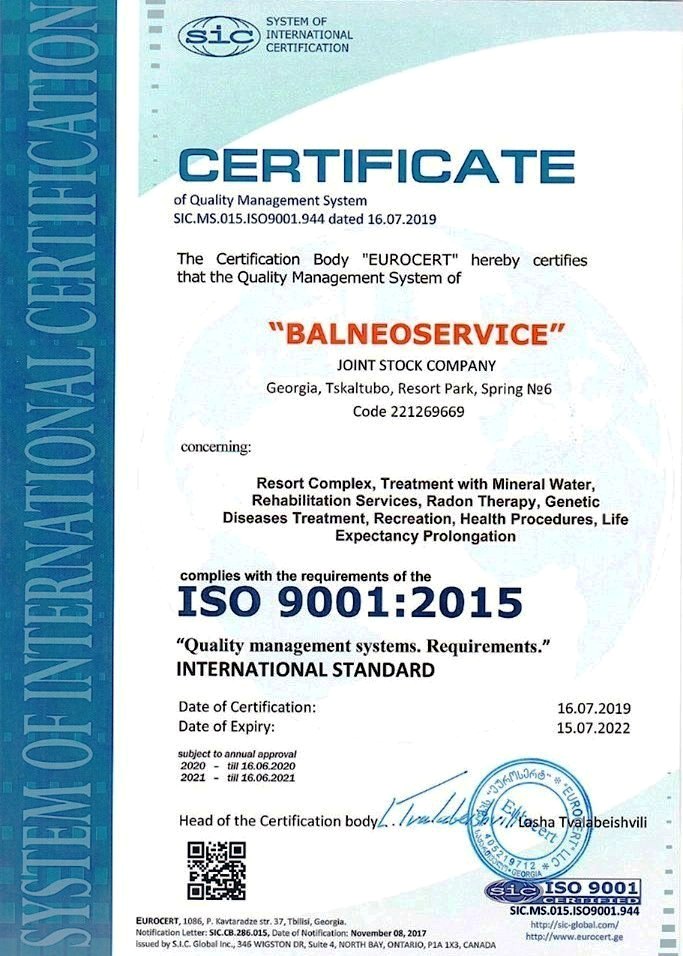 By forces of nature, mind of doctor ...
Georgian resorts: Abastumani, Borjomi, Tskaltubo are world-renowned. While Abastumani and Borjomi-type resorts are found elsewhere, there is no analogue of Tskaltubo mineral springs among the existing therapeutic waters across the globe!
(S. A. Schukarev, professor, chemist, hydrologist).
Tskaltubo is a world-renowned SPA resort. Tskaltubo is located in the central part of Western Georgia. Its climate is determined by the resort's location in the zone of humid subtropics, the proximity to the Black Sea, and its protection from cold, northern winds by the Greater Caucasus Range. Winters are mild and mostly snowless, summers - very warm and moderately humid. Sunny days are typical for the resort, although rainy and overcast weather is not uncommon.
The resort is famous for its unique radon-carbonate mineral springs. The natural temperature of the water that varies between 33 and 35°C allows its use without preheating. Naturally- warm unique water can cure illnesses such as: locomotive system disorder, cardiovascular system disease, skin and endocrine diseases, gynecological disorders, metabolic disorders, etc. Duration of the treatment varies from 14 to 21 days.
Built on the springs, Balneoservice baths #6 and #1 are located in the central park of Tskaltubo resort. Well-equipped buildings with 5 pools with mineral water, 33 individual baths, 16 rooms for hydro-massage and other facilities, make bath procedures very comfortable. Constantly flowing water ensures the preservation of its physical and chemical composition, as well as the curative properties, homogeneity, and temperature.
The services and procedures available at bath #6 are the following: mineral water bath, underwater hydro massage, aqua aerobics, underwater horizontal spinal traction, classical curative massage, physiotherapy, gynecological irrigation, Charcot shower, "circular" shower, peloid treatments, colon hydrotherapy, etc.
Tskaltubo mineral water is distinguished for its all ingredients that are below the lower permissible limits.
Tskaltubo offers treatment for adult patients and children.

Recommended duration of classic spa treatment is 14-21 days.

Welcome to Tskaltubo - the world-famous balneological resort!