RESORT BORJOMI:
type of resort - balneoclimatic;
profile of resort - gastroenterological.

Borjomi - one of the most well-known balneo-climatic health resorts with exceptionally diverse nature and unique mineral water is located in Samtskhe-Javakheti region, in the picturesque Borjomi Gorge, at an elevation of 800-1000 meters. Resort's moderately mild winter with occasional snowfall and reasonable warm summer make your stay here very pleasant.
Besides its stunning nature and curative climate Borjomi boasts with unique spring waters. Medicinal properties of these springs were recognized since ancient times. The fact that it was not used for just drinking is proved by archeological findings of stone baths which date back to the first century A.D.
Borjomi with its adjoining Likani resort was a favorite place for Grand Duke Nicholas Mikhailovich of Russia and the whole Romanov family that had summer and winter residential palaces here. Later Likani Palace was Joseph Stalin's favoured place and he used to spend summers here.
Borjomi water's unique composition and medicinal qualities are same to those found in the waters of the Vichy Grand-Grille spring in France and the Silesia spring in Germany. Borjomi water is sourced from a 1,500 year old volcanic spring. On its journey upwards, the rocks of the Caucasian mountains enrich the water with over 60 different mineral compounds. Drinking it helps to cleanse the body from toxins and reinforce the immune system. It is also good for dental healthcare as the fluoride and iodide in the water help to decrease the risk of tooth decay.
Borjomi resort has attracted numerous guests from many countries. Resort's mineral waters are mainly used for curative purposes, for medical baths, inhalation and lavage of gastro-intestinal organs. It is beneficial for treating diabetes, chronic gastritis, ulcers, chronic bowel, liver and bile duct diseases, kidney stones, urinary tract, respiratory diseases and metabolic disorders.
In southern part of the Borjomi Central Park visitors can find open air sulfur water pools, called Tsar's Sulfur Baths, the best place to relax and enjoy swimming in naturally warm water beneficial for skin. Walking through the rich alley and taking a bath with this warm, soft and healthy water will be one of the best experiences of your stay in Borjomi. There are a lot of historical monuments in and around the resort giving visitors possibilities to enjoy cultural tourism.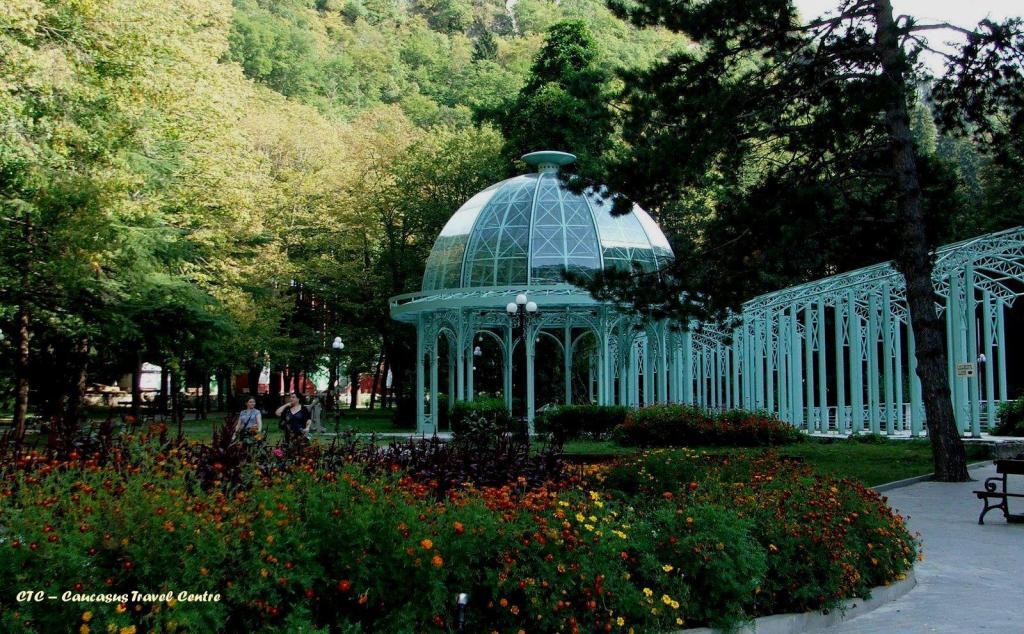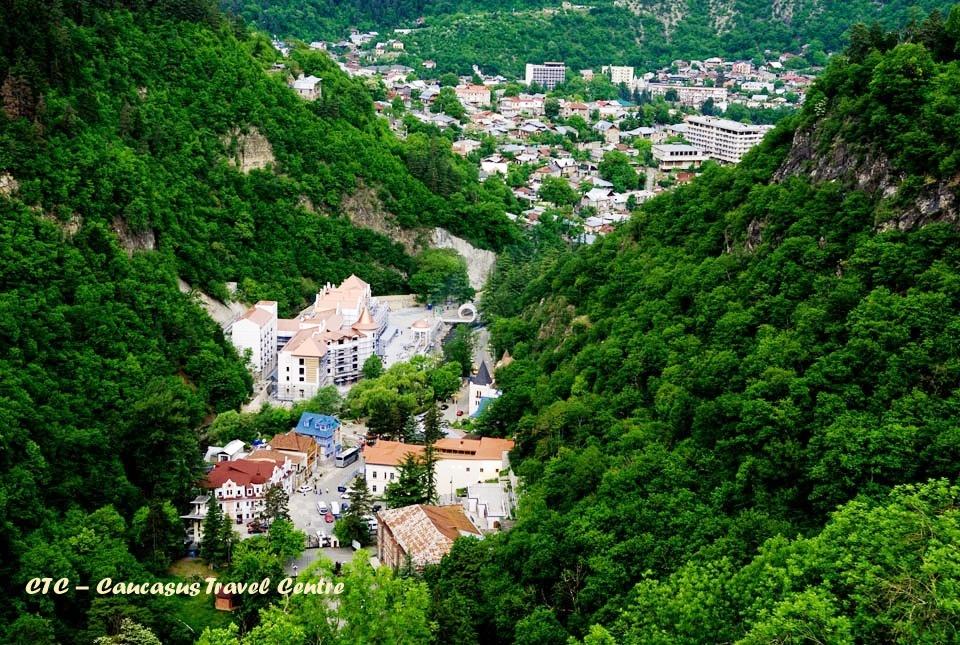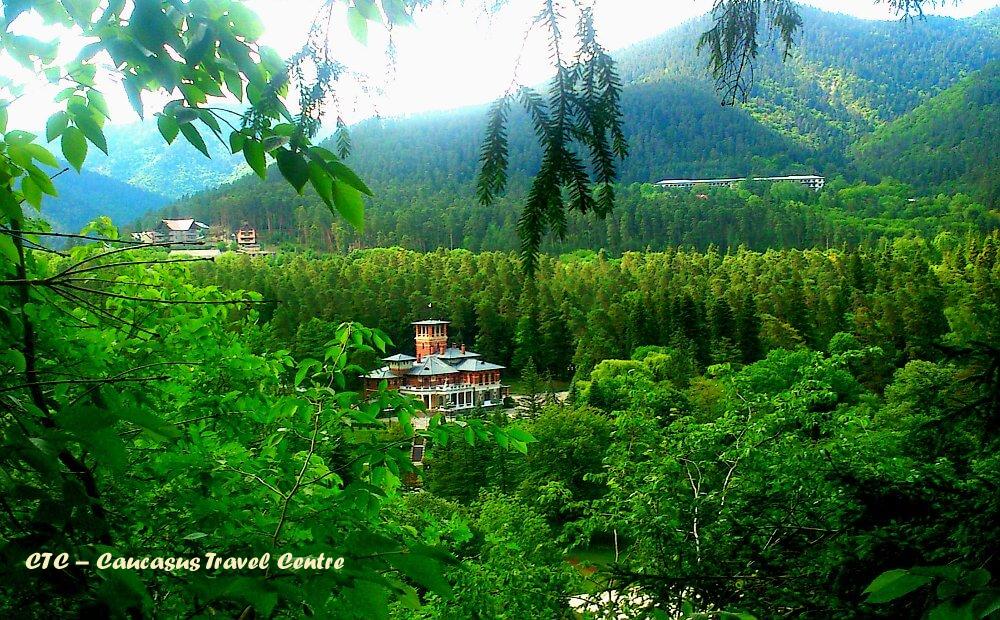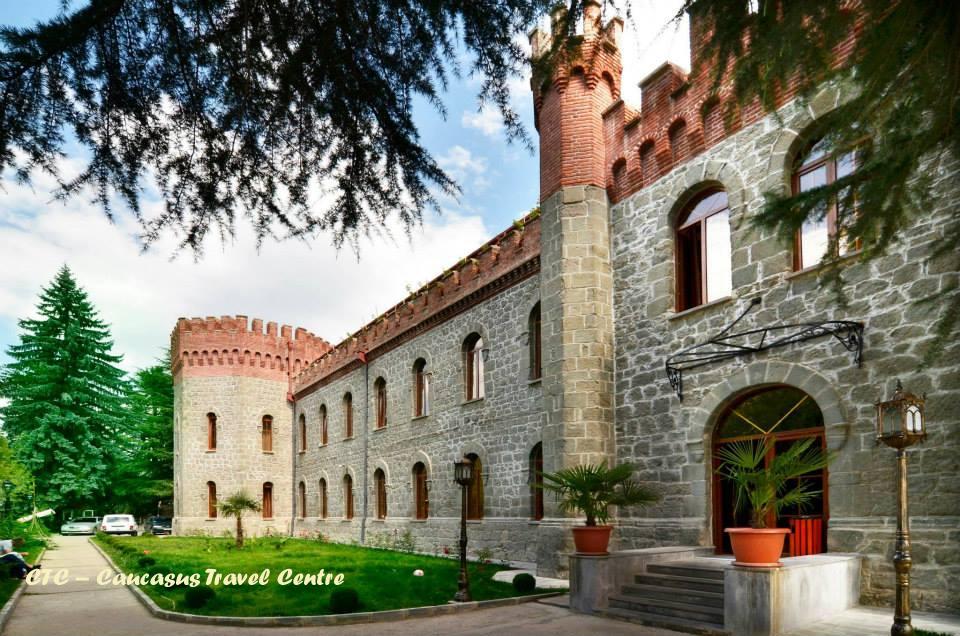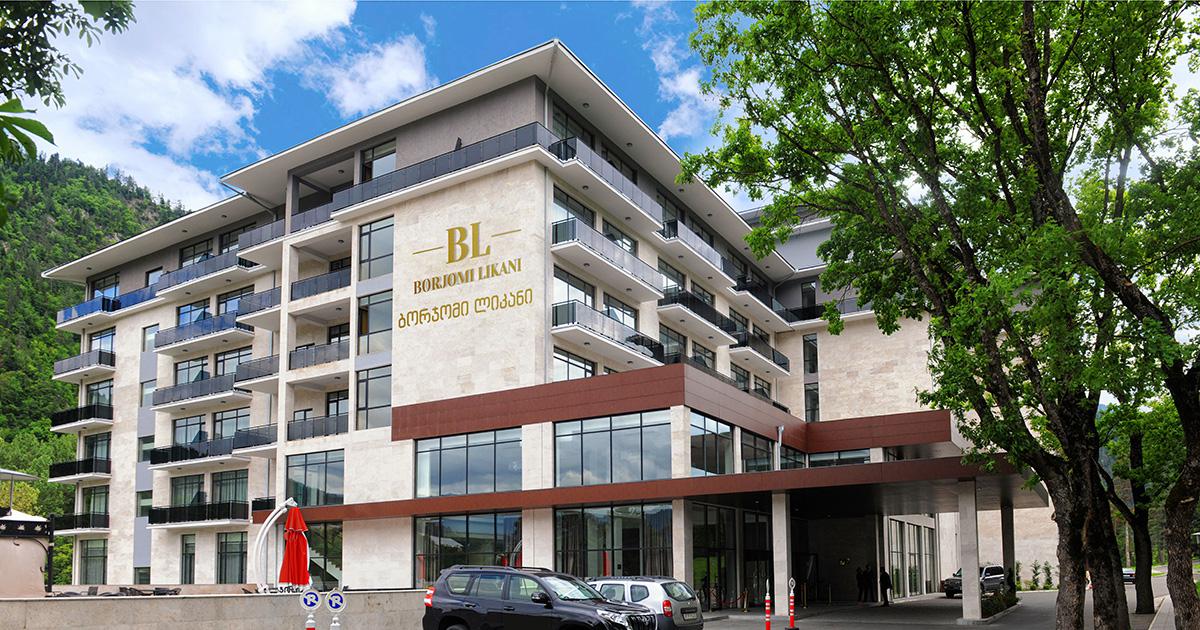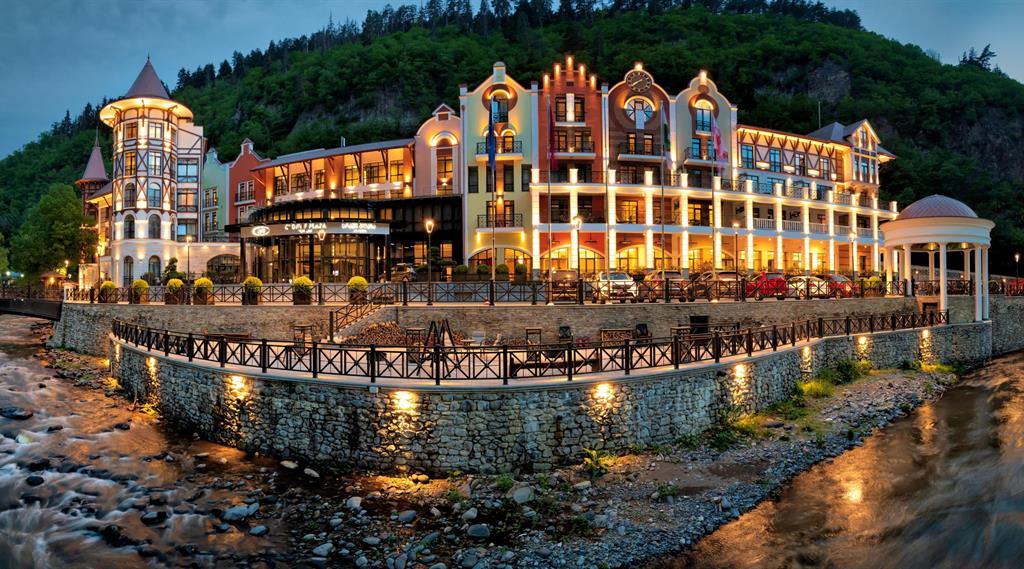 Borjomi water is sourced from a 1,500 year old volcanic spring.
Resort's proximity to Borjomi-Kharagauli National Park makes it an attractive nature-based destination.