RESORT SAIRME:
type of resort - balneological;
resort profile - urological; gastroenterological.

Resort Sairme is located in western Georgia, South Western part of Imereti region, at an elevation of 950 meters. It is situated in the mountainous area of subtropical zone, in the valley of the Tsablaristskali River. The resort is surrounded with deciduous and coniferous forests; Because of golden colors of nature its environs turn into fairy tale setting in autumn.
Medicinal properties of the resort's mineral and thermal springs were already well known in the 19th century. The springs flow at several locations and they differ from one another by their chemical composition and medicinal treatment qualities. It is scientifically studied that Sairme mineral waters are characterized by the high therapeutic efficiency for treatment of the urological and gastroenterological diseases. Contemporary buvette built over the springs gives possibility to distribute right dosage; this makes the process of drinking water out of the medical springs more comfortable.The springs cure different diseases. Frequency of drinking mineral water and its dosage is prescribed by the doctor. Spring N1 is used for curing chronic kidney diseases. Spring N2 is used for urinary system and gallbladder diseases. It can help dissolve gallstones and bile-duct stones. It also excretes salt that forms stones. Spring N3 is used for treating metabolic disorders. Spring N4 is used for curing gastrointestinal diseases. It is highly recommended that everyone visiting the resort follows doctor's prescription when drinking mineral waters.
Thermal bath procedures that are also available at the resort are used to cure the following diseases: gastro-intestinal illnesses, chronic urological diseases.
Resort Sairme with its stunning nature is the best place to forget daily routine, ease mind and body. With its spacious playground, the resort is an attractive place for children as well.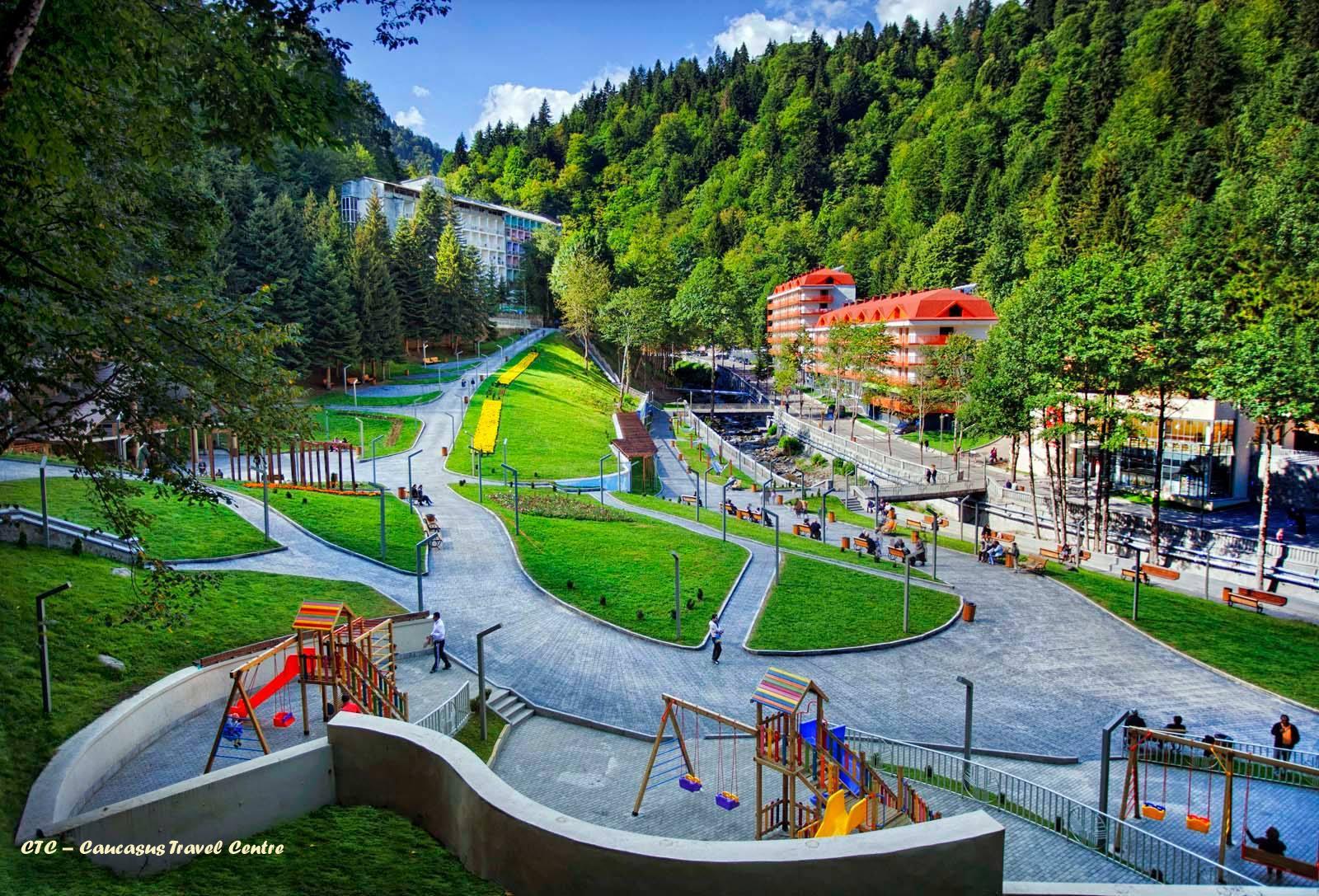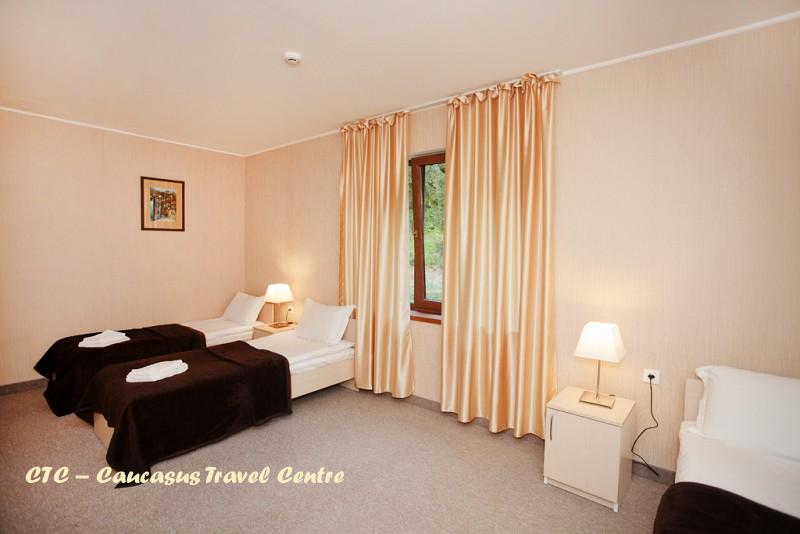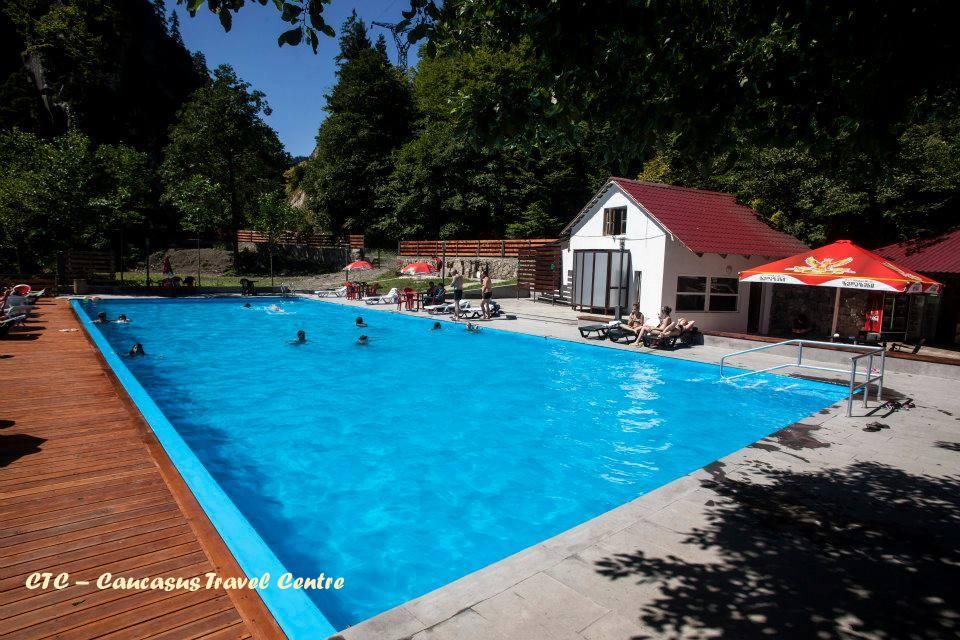 The resort has the unique location, healing springs, ecologically clean environment and beautiful nature.
Sairme, literally meaning a place of deer, was named due to the high quantity of deer inhabiting the area.