Medical and rehabilitation centre "Balneoresort Tskaltubo"
the famous Spring #6 "Stalin's bathhouse"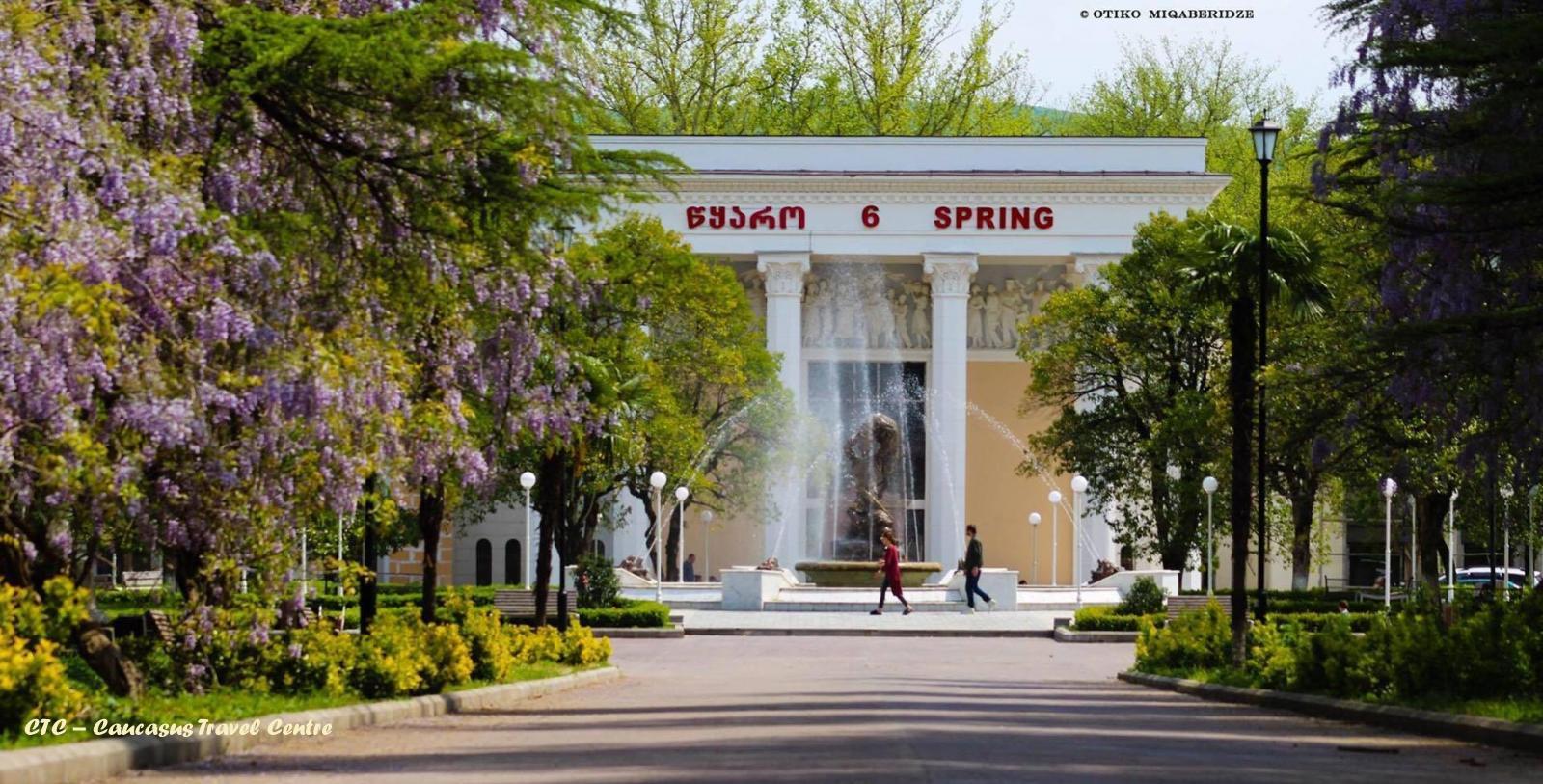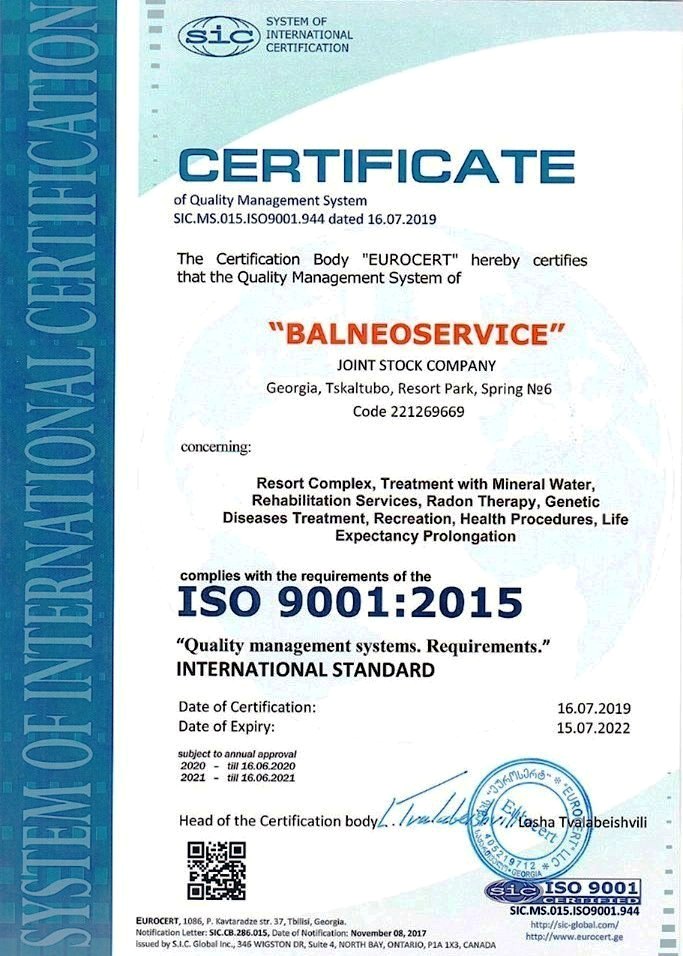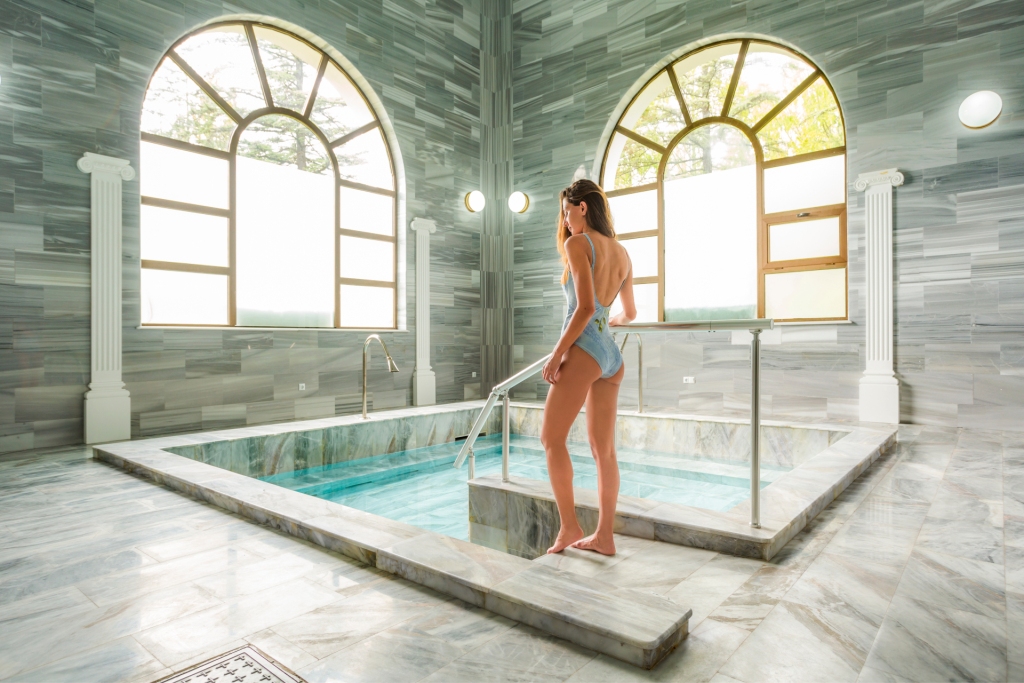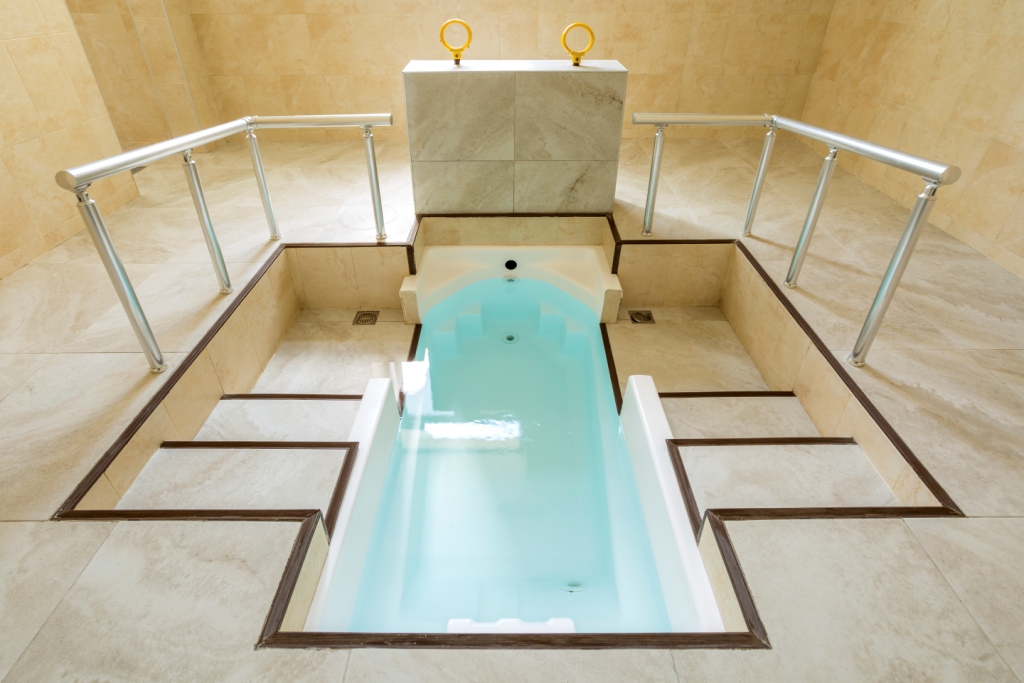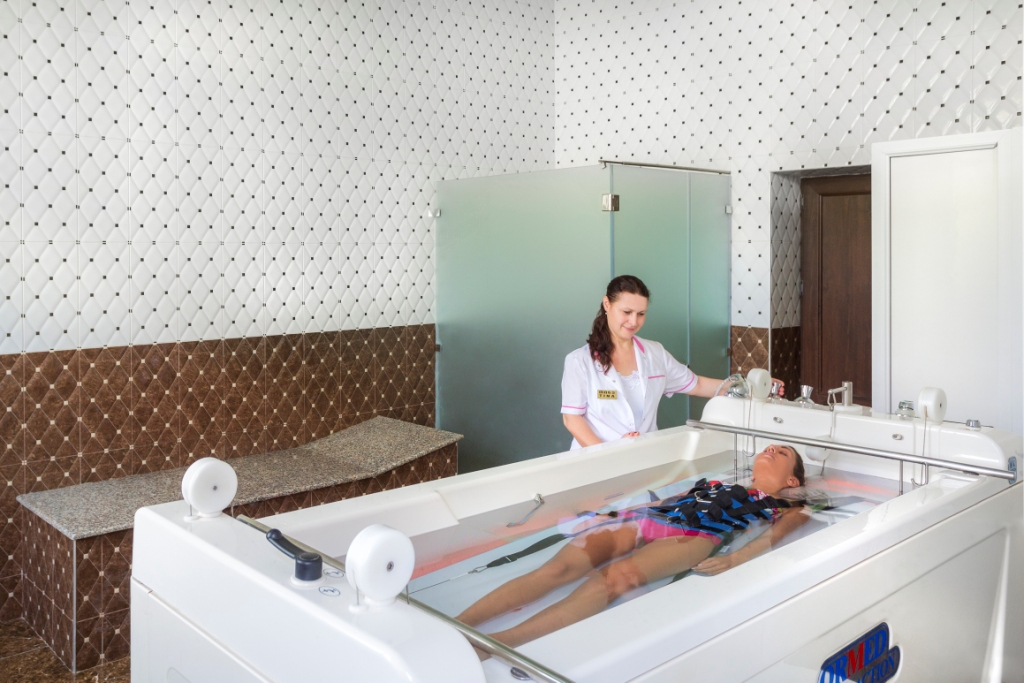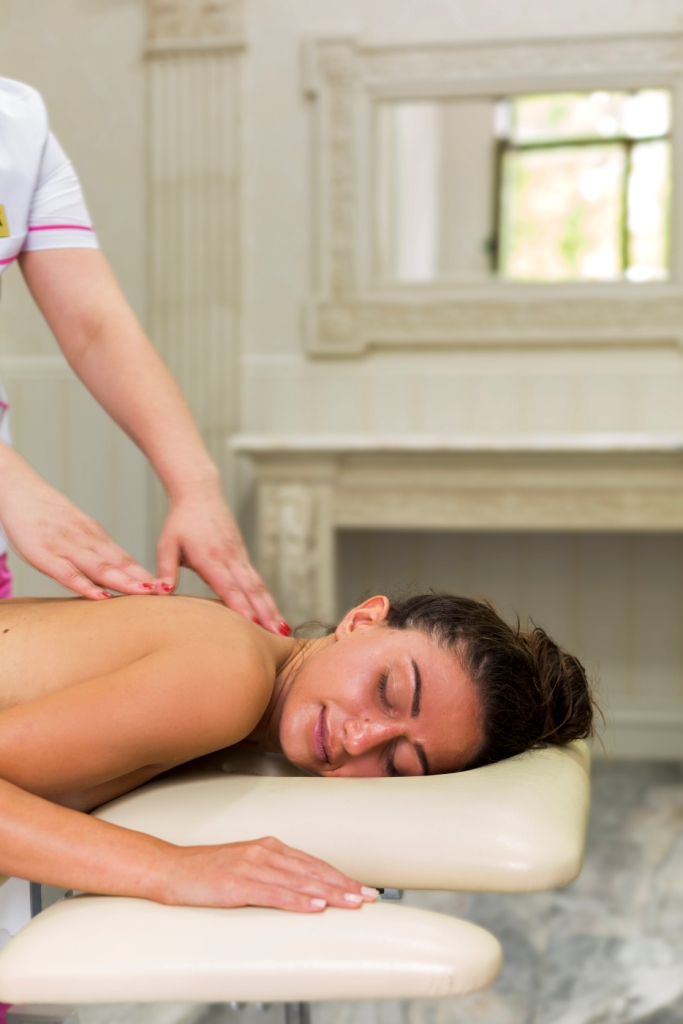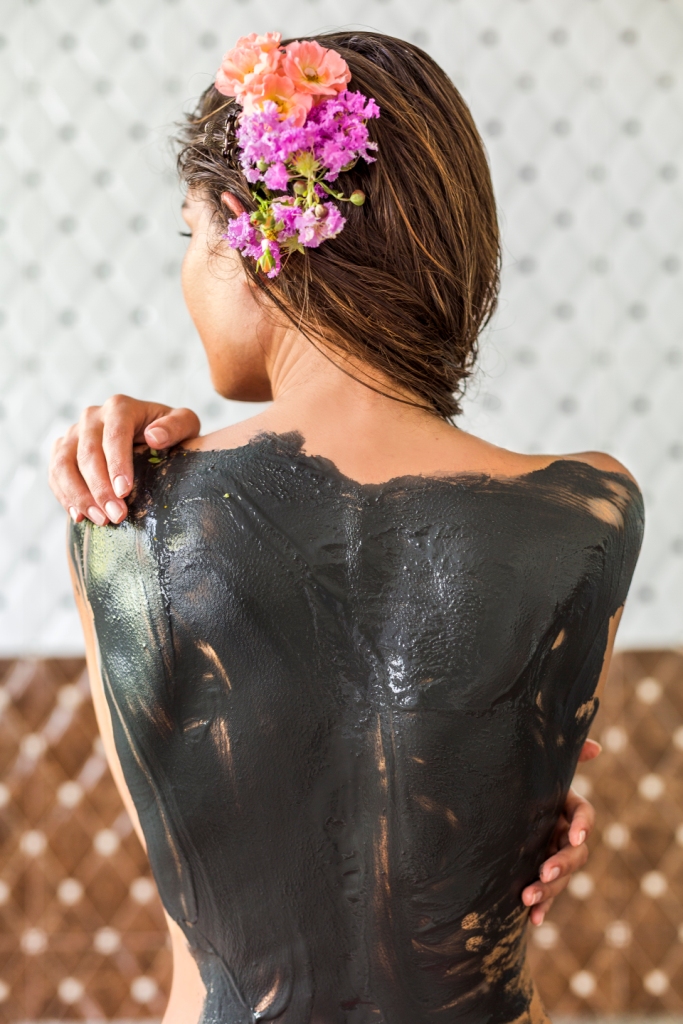 At the beginning, I would like note that the JSC "Balneoservice's" medical and rehabilitation centre "Balneoresort Tskaltubo" (the famous Spring #6 "Stalin's bathhouse") with which our travel company CTC- Caucasus Travel Centre actively cooperates for the last 11 years, is a balneological facility with healing radon mineral water, and not a hotel. There, visitors of Tskaltubo can receive different types of medical and rehabilitative treatments but the facility does not provide accommodation. It was the case in the past, as well as it is these days - the medical and rehabilitation facilities do not provide lodging for the customers. The vacationers are accommodated in hotels (previously, sanatoriums), or private sector rental houses/apartments (depending on their choice) and visit the medical rehabilitation centre for the water therapy and other treatment procedures. This type of organisation is in place because Tskaltubo mineral springs cannot be pumped over long distances from their source areas. The mineral water loses its unique chemical composition and cools down within three to four minutes after release. Thus, medical treatment is delivered using the continuously flowing fresh mineral water, the vacationers receive medical care in the water source areas, at medical and rehabilitation facilities, and not hotels.
The treatment course in Tskaltubo resort lasts from 14 to 21 days and at least for 10-12 days. The price for the complex medical treatment is 30-50 GEL. Out of 18 different medical procedures, patients are prescribed three to five procedures. The types and number of the medical procedures are defined by a local doctor, depending on the general health condition of a patient and the gravity of comorbidities.
Medical and Rehabilitation Centre "Balneoresort Tskaltubo ("Stalin Bathhouse"#6)" is open every day (including holidays), 365 days a year, during 09:00-18:00.
As regards the accommodation, Tskaltubo offers 10 hotels, plenty of family hotels, and private sector lodging, such as houses and apartments. It is possible to renta room or a bed in a shared room. All of them are well equipped, comfortable, and provide full board (three meals a day). The price for a single hotel room with full board starts from 70-80 GEL and a double room (full board) - 120-140 GEL. The price for one bed in private rental houses/apartments starts from 10 GEL (no meals included).
All prices provided on this website (medical procedures, hotels) are "net prices" set by the supplier s of these services - i.e. without any "surcharges", "markups" and "percent" on our part. By purchasing services from us, you do not overpay, but pay exactly the amount set by the service providers - i.e. the treatment and rehabilitation centers and hotels.
For more information about the treatment, hotels, and transport services in Tskaltubo resort, you can visit these websites: www.tskaltuboresort.ge

Kind regards,
Elguja Melkadze
CTC – Caucasus Travel Centre
Director