ABOUT OUR COMPANY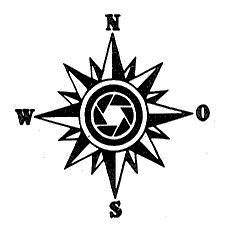 CTC – Caucasus Travel Centre is a travel company operating in Tskaltubo resort since 2008 in the field of inbound tourism, bringing tourists and vacationers to various resorts in Georgia: balneological, balneo-climatic, climatic-balneological, marine-climatic, mountain-climatic, mountain-skiing. At this stage, the main directions of the company are well-known balneological and balneo-climatic resorts such as Tskaltubo, Borjomi and Sairme.
Currently, our company offers you different type of wellness and curative programmes in Tskaltubo resort. The programmes can be offered as a package and consist of: the curative procedures, hotel accommodation with full board (three meals), transport service/transfers, as well as separately, for instance, only treatment programme, only hotel accommodation with full board (three meals), hotel accommodation without meals included, or only transport service/transfers.
The leadership of the company has 40 years of experience in the field of sanatoria, resort, health, and wellness tourism. It is remarkable that the owner and Director of our company CTC – Caucasus Travel Centre, has simultaneously been the manager at the famous curative and rehabilitation centre "Balneoresort Tskaltubo" (the Legendary Spring №6, the "Stalin's Bath").
All prices provided on this website (medical procedures, hotels) are "net prices" set by the suppliers of these services - i.e. without any "surcharges", "markups" and "percent" on our part. By purchasing services from us, you do not overpay, but pay exactly the amount set by the service providers - i.e. the treatment and rehabilitation centres and hotels.
You can find additional information on the curative procedures, hotels, and the transport service in Tskaltubo on the same website: www.tskaltuboresort.ge

Our primary goal is to provide a quality service to the tourists and vacationers, and you will rest assured once you use our services!
Spend your holidays in famous Georgian resorts and be healthy!